Undergraduate Majors and Minors
Design and build a sustainable future.
The cutting edge of emerging technologies, tools, and concepts for sustainable food and fiber systems and biorenewable products.
Majors
Biological Engineering Major
Focused, hands-on preparation for work on tomorrow's bio-based green economy, delivering abundant food and biologically-based products while reducing environmental impact. We imagine, design, and build equipment, technology, and methodologies with a constant eye on sustainability, safety, and efficiency. Biological Engineering joins the incredible resources, prestige, and talent of the Penn State College of Engineering with the real-world, problem-solving focus of the College of Agricultural Sciences.
Read More
about Biological Engineering Major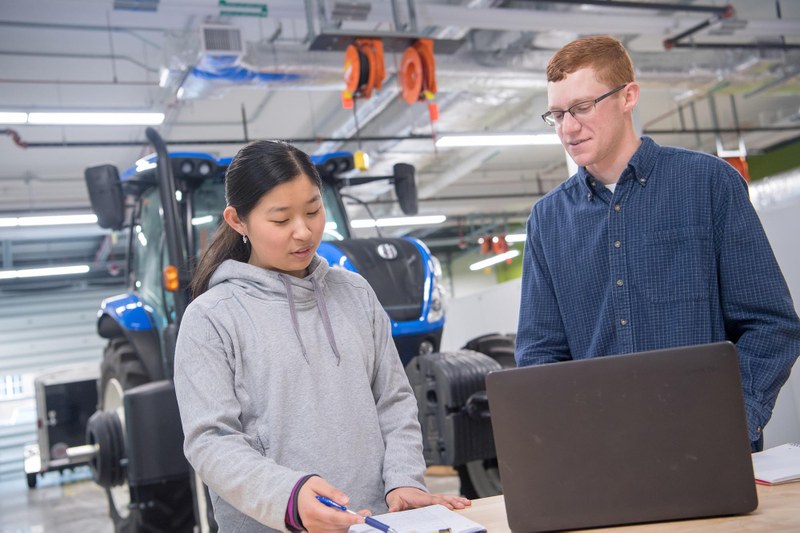 BioRenewable Systems Major
BioRenewable Systems students jump feet first into the technology, business, and science of agricultural production and biologically-based product development. BioRenewable Systems is at the forefront of advanced machinery, precision agriculture, plant-based alternatives to petroleum products, and sustainable materials. This learning-by-doing course of study challenges students to enter the industry career ready.
Read More
about BioRenewable Systems Major