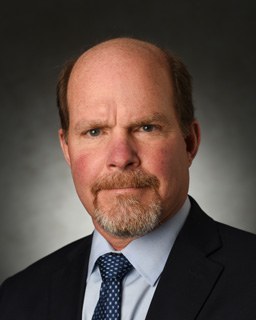 Robert

Shannon

,

Ph.D.
Associate Professor of Agricultural and Biological Engineering
Assistant Dean for Undergraduate Education, College of Agricultural Sciences
Environmental Resource Management Program Coordinator
245 Agricultural Engineering Building
Shortlidge Road
University Park
,
PA
16802
Areas of Expertise
Wetland biogeochemistry
Riparian wetlands
Construction of wetlands for waste treatment
Pollutant impacts on aquatic systems
Education
Ph.D Environmental Science, Indiana University, Bloomington, IN 1993
M.S. Environmental Science and Engineering, Virginia Polytechnic Institute & State 1988
B.S. Environmental Resource Management, secondary major in Biology, The Pennsylvania State University 1979
Teaching
ERM 151

- Careers and Issues in Environmental Resource Management

ERM 412

- Resource Systems Analysis

ERM 450

- Wetland Conservation
For information about courses please visit the LionPATH Course Catalog.
Professional Affiliations
American Society of Agricultural and Biological Engineers
Society of Wetland Scientists
Certified Professional Wetland Scientist (SWS)
PWS certification review panel member
Soil Science Society of America
American Society of Limnology and Oceanography
American Geophysical Union
Sigma Xi
Publications
Strobl, R.O., P.D. Robillard, R.D. Shannon, R.L. Day, and A.J. McDonnel. 2006. A water quality monitoring network design methodology for the selection of critical sampling points: Part 1. Environmental Monitoring and Assessment 112:137-158.
Avery, G.B., R.D. Shannon, J.R. White, C.S. Martens, and M.J. Alperin. 2002. Controls on methane production in a tidal freshwater estuary and a peatland: Methane production via acetate fermentation and CO2 reduction. Biogeochemistry 62:19-37.
Ehrhart, B.J., R.D. Shannon, and A.R. Jarrett. 2002. Effects of construction site sedimentation basins on receiving stream ecosystems. Trans. of American Society of Agricultural Engineers 45:675-680.
Flite, O.P. III, R.D. Shannon, R.R. Schnabel, and R.R. Parizek. 2001. Nitrate removal in a riparian wetland of the Appalachian valley and ridge physiographic province. Journal of Environmental Quality 30:254-261.
Ferree, M.A., and R.D. Shannon. 2001. Evaluation of a second derivative UV/visible spectroscopy technique for nitrate and total nitrogen analysis of wastewater samples. Water Research 35:327-332.
Rauhofer, J., A.R. Jarrett, and R.D. Shannon. 2001. Effectiveness of sedimentation basins that do not totally impound a runoff event. Trans. of American Society of Agricultural Engineers 44:813-818.
Shannon, R.D., O.P. Flite III, and M.S. Hunter. 2000. Subsurface flow constructed wetland performance at a Pennsylvania campground and conference center. Journal of Environmental Quality 29:2029-2036.
Avery, G.B., R.D. Shannon, J.R. White, C.S. Martens, and M.J. Alperin. 1999. Effect of seasonal changes in the pathways of methanogenesis on the d13C values of porewater methane in a Michigan peatland. Global Biogeochemical Cycles 13:475-484.
Edwards, C.E., R.D. Shannon, and A.R. Jarrett. 1999. Sedimentation basin retention efficiencies for sediment, nitrogen, and phosphorus from simulated agricultural runoff. Transactions of the ASAE 42:403-409.
Publications
Fifteen Years in Costa Rica: Sustainable Agriculture and Natural Resource Practices, Shannon, Tammy, Lingenfelder, Ketja, Shannon, Robert, 2023
Framework for Successful Academic Advising
NACTA Journal, Shannon, Robert, Shannon, Tammy, 2017
Integrating Stakeholder Input into an Undergraduate Environmental Curriculum
NACTA Journal, Shannon, Robert, Shannon, Tammy, 2017
International Course Development at the Program Level: Collaboration and Student Interest
NACTA Journal, Bennett, Tammy, Shannon, Robert, 2016
Learning Outcomes Assessment: Can Engaged Scholarship Experiences Improve Student Learning?
NACTA Journal, Shannon, Robert, Bennett, Tammy, 2016
Engaged Scholarship: An Environmental Major Encircled in Learning
NACTA Journal, Shannon, Robert, Bennett, Tammy, 2015
Comparison of large- and small-scale biodigesters as an international learning tool
NACTA Journal, Shannon, Robert, Bennett, Tammy, 2014
Engaged scholarship integration strategies for an international course to Costa Rica
NACTA Journal, Bennett, Tammy, Shannon, Robert, 2014