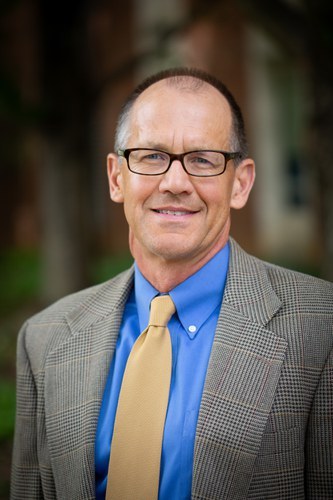 Judd

Michael

,

Ph.D.
Professor of Agricultural and Biological Engineering
Nationwide Insurance Professor of Safety & Health
203 Agricultural Engineering Building
Shortlidge Road
University Park
,
PA
16802
Areas of Expertise
Safety
Trade Secrets
Packaging & Pallets
Sustainable Business
Sports Greening
Wood, Building Products, Paper Industries
Education
B.B.A., Texas A&M University
M.B.A., Texas A&M University
Ph.D., The Pennsylvania State University
In the News
Workers moving products in the U.S. food supply chain at high risk of injury
Consumers faced with Misleading Mulch
Dangers from retailer use of pallets
Teaching
BRS/ERM 402 - Strategies for Sustainable Business
BRS426 - Safety & Health in BioRenewable Industries 
ERM 497 - Projects in Sustainability
For information about courses please visit the LionPATH Course Catalog.
Academic Interests
Safety Improvement and organizational behavior, wood industry trade secrets, bio-products industries business management; Packaging and pallets. Sports sustainability. 
Professional Achievements
Big 10 representative to the Green Sports Alliance. Affiliated faculty member: Penn State School of International Affairs and Sustainability Institute. Expert witness for Dupont, Centex Homes, and others. Outstanding Research Award: Association for the Advancement of Sustainability in Higher Education. PSU Harbaugh Teaching Scholar.  USA Track & Field Official.  FAA licensed UAV pilot. 
Current/Recent Research Projects
Safety Performance Studies a wide range of ag and bioproducts businesses with in-depth case studies and surveys to determine the organizational practices and characteristics that are associated with a reduction in incident rates.
Packaging Examines assessment of various transport packaging materials and the economics/safety of packaging supply chain. Also looking at how sustainability and new technologies are impacting packaging industries, and how packaging executives deal with various business challenges. The use of bio-packaging in sports venues.
Greening of Sports Various projects working with Penn State venues, along with other partners such as PepsiCo and NASCAR tracks, to help operators reduce environment footprint while reducing costs and increasing fan engagement. How venues are achieving zero waste status.
Selected Publications
Michael, J.H. and Gorucu, S.  2023.  "Severe injuries from product movement in the US food supply chain".  In press at Journal of Safety Research. 
Fetzer, L., Butler, B. and J. Michael.  2023.  Educator feedback on a farm tractor and machinery safety training program:  Implications for program content and success.  In press at Journal of Extension.  
Michael, J.H. and Gorucu, S.  2021. "Occupational Tree Felling Fatalities: 2010-2020".  American Journal of Industrial Medicine, 1-9.
Gorucu, S., J.H. Michael and K. Chege. 2021.  "Nonfatal agricultural injuries treated in Emergency Departments: 2015-2019". Journal of Agromedicine, April.  https://www.tandfonline.com/doi/full/10.1080/1059924X.2021.1913271
Michael, J.H. and S. Gorucu. 2020. "Non-occupational Injuries caused by Transport Packaging: residential and retail hazards". Journal of Safety Research, 76, 9-15.
Michael, J and Ray, C. 2020. New Protocol for Species Mix Testing in Retail Mulch Samples. Wood and Fiber Science, V. 52(4), pp. 1-9.
Michael, J and Gorucu, S. 2020. Analysis of Forklift and Pallet Jack Injuries in Wood-Related Industries. Forest Products Journal, Vol 70 No.4.
Michael, J. and Echols, A. 2020. Corporate responsibility via community betterment: characterizing firms and communities in a sample of SME wood manufacturers. BioProducts Business, 5(4), 2020, pp. 37–50.
Gorucu S and Michael JH. 2020. 2015-2019 Pennsylvania Farm Fatalities Summary: 5 year report. Penn State Extension. Available at https://extension.psu.edu/2015-2019-pennsylvania-farm-fatalities-summary
Michael, J., and Elser, N. 2019. "Personal waste management in higher education: A Case study illustrating the importance of a fourth bottom line". International Journal of Sustainability in Higher Education, https://doi.org/10.1108/IJSHE-03-2018-0054.
Elser, N. and J.H. Michael. 2018. A Strategic Orientation toward Entrepreneurship: Implications for Pallet Manufacturer Performance. Forest Products Journal: 2018, Vol. 68, No. 4, pp. 452-458.
Jansen, K.J., A. Shipp and J.H. Michael. 2016. "Champions, converts, doubters and Defectors: The impact of shifting perceptions of momentum for change". Personnel Psychology, 69, 673-707.
Elser, N., J.H. Michael, M. Gagnon and C.D. Ray. 2013. "Knowledge Resources and Firm Performance: A Packaging Industry Perspective". Journal of Applied Packaging Research, 6(4), 225-238.
Gagnon, M., Michael, J., Elser, N., & Gyory, C. 2013. Seeing green in several ways: The interplay of entrepreneurial, sustainable and market orientations on executive scanning and small business performance. Journal of Marketing Development and Competitiveness, 7(3), 9-28.
Stites, J. and J.H. Michael. 2011. "Organizational commitment in manufacturing employees: relationships with corporate social performance". Business & Society, 50(1): 50-70.
Michael, J.H., S.W. Bukowski and A. Echols. 2010. "Executive perceptions of adopting an environmental certification program". Business Strategy & the Environment, 19: 466-478.
Lehmann, C., Haight, J. and J.H. Michael. 2009. "Effects of Safety training on risk tolerance: an examination of male workers in the surface mining industry". Journal of Safety, Health, and Environmental Research, Vol. 4, No. 3: 3-22.
Balkundi, P., Barsness, Z. and J.H. Michael. 2009. "Unlocking the influence of leadership network structures on team conflict and viability". Small Group Research, 40, 3: 301-322.
Gagnon, M., K. Jansen and J.H. Michael. 2008. "Employee Alignment with Strategic Change: A study of Strategy-Supportive Behavior among blue collar employees". Journal of Managerial Issues, (Vol 20, 4): 425-443.
Grandey, A.A., B. Cordeiro and J.H. Michael. 2008. "Work-family supportiveness perceptions: important for the well-being of male blue-collar hourly workers?" Journal of Vocational Behavior (71): 460-478.
Michael, J.H. and C.D. Ray. 2008. "Management decisions in the forest products industry: where good companies can go wrong". Forest Products Journal, Oct: 6-14. (feature article)
Ray, C.D., V. Wadhwa and J.H. Michael. 2007. "Impact of over-run on profitability of hardwood sawmills". Wood & Fiber Science, 39(2): 291-298.
Balkundi, P., M. Kilduff, Z. Barsness and J.H. Michael. 2007. "Demographic antecedents and performance consequences of structural holes in work teams". Journal of Organizational Behavior, 28(241-260).
Ray, C.D., J.J. Janowiak, J.H. Michael and H. Bachev. 2007. "Economic and environmental impact assessment of proposed bark-free requirements for wooden pallets in international trade". Journal of Forest Products Business Research.
Michael, J.H., Z. Guo, J.K. Wiedenbeck and C.D. Ray. 2006. "Production supervisor impacts on subordinates' safety outcomes: An investigation of leader-member exchange and safety communication". Journal of Safety Research 37(5): 469-477.
Ray, C.D., J.H. Michael and B.N. Scholnick. 2006. "Supply-chain system costs of alternative grocery industry pallet systems". Forest Products Journal 56(10): 52-57.
Michael, J.H., D.D. Evans, K. Jansen, and J. Haight. 2005. "Relationships Between Management Commitment to Safety and Employee Outcomes: an Exploratory Study With Wood Manufacturing Employees". Journal of Safety Research (36): 171-179.
Evans, D.D., J. H. Michael, J. K. Weidenbeck, and C. D. Ray. 2005. "Relationships between organizational climates and safety-related events at four wood products manufacturers". Forest Products Journal Vol.55 (6): 23-28.
Michael, J.H. and J.K. Wiedenbeck. 2004. "Safety in the Wood Products Industry". Forest Products Journal 54(10): 8-18.
Publications
Lockout/Tagout for the Wood Products Industry, Michael, Judd, Snell, Kasey, snelgrove, kasey, Ray, Charles, 2022
A Voxel-Based Individual Tree Stem Detection Method Using Airborne LiDAR in Mature Northeastern U.S. Forests
Remote Sensing, Hershey, Jeff, McDill, Marc E., Miller, D, Holderman, Brennan, Michael, Judd H., 2022
"Be safe around wooden pallets!, Michael, Judd, Gorucu, Serap, ray, c, Ray, Charles, 2021
"The Challenges of Sustainable Business", Michael, Judd, 2021
2021 Pennsylvania Farm Fatal Injury Summary, Michael, Judd, Snelgrove, kasey, chege, kelly, 2021
NEW PROTOCOL FOR SPECIES MIX TESTING IN RETAIL MULCH SAMPLES
Wood & Fiber Science, Michael, Judd, Ray, charles, 2020
Non-occupational Injuries caused by Transport Packaging: residential and retail hazards
Journal of Safety Research, Michael, Judd, gorucu, serap, 2020
National Safe Tractor and Machinery Operation Program Student Manual, Michael, Judd, 2020
2015-2019 Pennsylvania Farm Fatalities Summary: 5 year report, Michael, Judd, 2020
Champions, Converts, Doubters, and Defectors: The Impact of Shifting Perceptions on Momentum for Change
Personnel Psychology, Jansen, Karen J., Shipp, Abbie J., Michael, Judd H., 2016