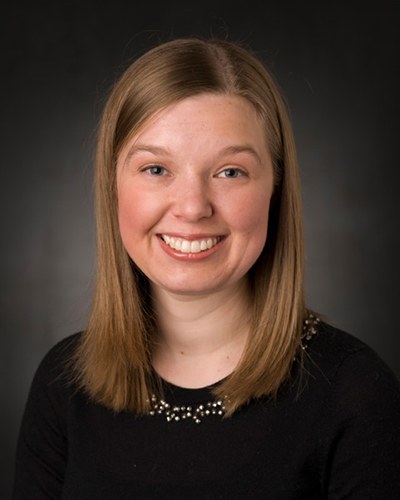 Heather

Preisendanz

,

Ph.D.
Associate Professor of Agricultural and Biological Engineering
Natural Resource Engineering
252 Agricultural Engineering Building
Shortlidge Road
University Park
,
PA
16802
Areas of Expertise
Emerging Contaminants
Contaminant Fate and Transport
Environmental Hydrology
Education
B.S. Civil Engineering, Rutgers University, May 2007
M.S. Civil Engineering, Purdue University, Dec 2008
Ph.D. Civil Engineering, Purdue University, May 2011
Research Interests
My research interests center around the fate, transport, and impacts of emerging contaminants. We conduct extensive field work to quantify the occurrence of pharmaceuticals and personal care products in the environment and to understand how natural processes and anthropogenic activities influence their presence in aquatic ecosystems. In particular, we are interested in understanding how these contaminants may impact sensitive aquatic ecosystems. We also study the ability of wastewater and drinking water treatment plants to remove these contaminants. Finally, we seek to leverage the knowledge we gain from our field studies to design and test methods to reduce the presence and impact of these contaminants in surface and groundwater bodies.
Courses
I teach the following courses every fall semester:
ASM (ERM): 309 Measurement & Monitoring of Hydrologic Systems (3)
BE 467: Design of Stormwater and Erosion Control Facilities (3)
For information about courses please visit the LionPATH Course Catalog.
EDC Footprint Calculator
Products we use in our everyday lives can be a source of endocrine disrupting chemicals in the environment. Access our Endocrine Disrupting Compounds Footprint Calculator to estimate the amount of EDCs in your personal care and household products. You can watch a webinar on the topic, too!
Publications
2020
Kibuye, F.A., H.E. Gall, T.L. Veith, K.R. Elkin, H.A. Elliott, J.P. Harper, and J.E. Watson. 2020. Influence of hydrologic and anthropogenic drivers on emerging organic contaminants in drinking water sources in the Susquehanna River Basin. Chemosphere: 125583 doi:10.1016/j.chemosphere.2019.125583
Veith, T.L., H.E. Gall, K.R. Elkin. 2020. Characterizing transport of natural and anthropogenic constituents in a long-term agricultural watershed in the northeastern U.S. Journal of Soil and Water Conservation. In press.
2019
2018
Mina, O., H.E. Gall, H.A. Elliott, J.E. Watson, M.L. Mashtare, T. Langkilde, J.P. Harper, and E.W. Boyer. 2018. Estrogen occurrence and persistence in vernal pools impacted by wastewater irrigation practices. Agriculture, Ecosystems & Environment, 

257:103-112.

 doi:10.1016/j.agee.2018.01.022
Gall, H.E., D. Schultz, T.L. Veith, S.C. Goslee, A. Mejía, C.J. Harman, R. Cibin, and P.H. Patterson. 2018. The effects of disproportional load contributions on quantifying vegetated filter strip trapping efficiencies. Stochastic Environmental Research and Risk Assessment. In Press. doi:10.1007/s00477-017-1505-x
Saha, D., A. Kemanian, F. Montes, H.E. Gall, P. Adler, B. Rau. 2018. Lorenz curve and Gini coefficient reveal hot spots and hot moments for nitrous oxide emissions. Journal of Geophysical Research: Biogeosciences. In Press. doi:10.1002/2017JG004041
2017
Mina, O., H.E. Gall, J.W. Chandler, J. Harper, and M. Taylor. 2017. Continuous hydrologic and water quality monitoring of vernal ponds. Journal of Visualized Experiments, 129, e56466, doi:10.3791/56466
Mina, O., H.E. Gall, L.S. Saporito, H.A. Elliott, and P.J.A. Kleinman. 2017. Relative role of transport and source-limited controls for estrogen, TDP, and DOC export for two manure application methods. Agriculture, Ecosystems and Environment, 247:308-318. doi:10.1016/j.agee.2017.06.045
2016
2015
Gall, H.E., S.A. Sassman, B. Jenkinson, L.S. Lee, and C.T. Jafvert. 2015. Comparison of export dynamics of nutrients and animal-borne estrogens from a tile-drained Midwestern agroecosystem. Water Research, 72:162-173. doi:10.1016/j.watres.2014.08.041
2014
von Freyberg, J., D. Radny, H. Gall, and M. Schirmer. 2014. Implications of hydrologic connectivity between hillslopes and riparian zones on streamflow composition. Journal of Contaminant Hydrology, 169:62-74. doi:10.1016/j.jconhyd.2014.07.005
2013
Gall, H.E., J. Park, C.J. Harman, P.S.C. Rao, and J. Jawitz. 2013. Landscape filtering of hydrologic and biogeochemical responses in managed landscapes. Journal of Landscape Ecology, 28:651-664. doi:10.1007/s10980-012-9829-x
Gall, H.E., S.A. Sassman, B. Jenkinson, L.S. Lee, and C.T. Jafvert. 2013. Hormone loads exported by a tile-drained agroecosystem receiving animal manure wastes. Hydrological Processes, doi:10.1002/hyp.9664
Park, J., H.E. Gall, D. Niyogi, and P.S.C. Rao. 2013. Temporal trajectories of wet deposition across hydro-climatic regimes: Role of urbanization and regulations at U.S. and East Asia sites. Atmospheric Environment, 70:280-288. doi:10.1016/j.atmosenv.2013.01.033
2012
Leet, J., L.S. Lee, H.E. Gall, R.R. Goforth, S.A. Sassman, J.M. Lazorchak, M.E. Smith, C.T. Jafvert, and M.S. Sepulveda. 2012. Assessing impacts of land-applied wastes from concentrated animal feeding operations on fish populations and communities. Environmental Science & Technology, 46:13440-13447. doi:10.1021/es302599t
2011
Gall, H.E., S.A. Sassman, L.S. Lee, and C.T. Jafvert. 2011. Hormone discharges from a Midwest tile-drained agroecosystem receiving animal wastes. Environmental Science & Technology. 45:8755-8764. doi:10.1021/es2011435
Leet, J., H.E. Gall, and M.S. Sepulveda. 2011. A review of studies on androgen and estrogen exposure in fish early life stages: Effect on gene and hormonal control of sexual differentiation. Journal of Applied Toxicology, 31:379-398. doi:10.1002/jat.1682
2010
Gall, H.E., C.T. Jafvert, and B. Jenkinson. 2010. Integrating hydrograph modeling with real-time monitoring to generate hydrograph-specific sampling schemes. Journal of Hydrology, 393:331-340. doi:10.1016/j.jhydrol.2010.08.028
Conference Papers